We turn sensitive ingredients into business opportunities
With our unique encapsulation delivery technology
Stabilising probiotics and bioactives is an industry-wide challenge and limits the development of new product formats and the use of sensitive ingredients
Micro-encapsulation is a technology, engineered to protect and deliver time and location sensitive ingredients.
At Mello, we're working to advance the technology and optimise its ability to protect, deliver and release sensitive ingredients, within food and drink.
We're initially working with probiotics. These are alive and often sensitive to elements such as moisture, heat and oxygen making them one of the most challenging and unforgiving, to work with.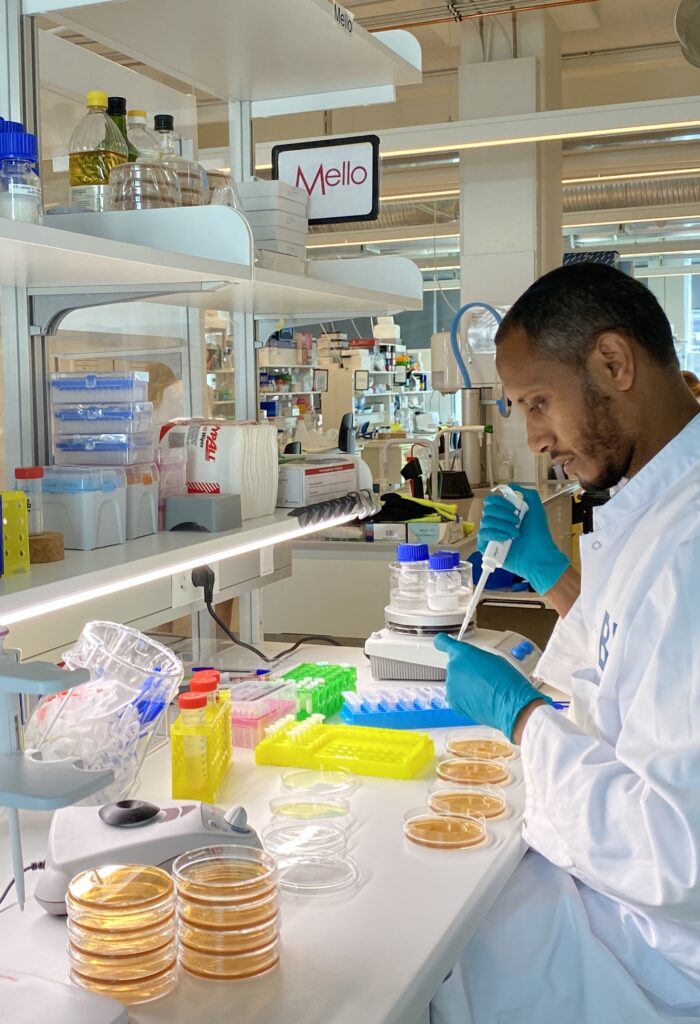 Our proprietary technology produces TrueCore particles at a micro size

Enabling new formats and new ingredients



Targeted delivery and controlled release, essential for efficacy



Small size particles, important so as not to negatively affect mouthfeel within a food or drink



Lisa Tammi
[email protected]
+45 42740429
BioInnovation Institute Foundation
Ole Maaløes vej 3, 3rd floor
DK 2200 Copenhagen N
Denmark
We are an industrial biotech developing a technology platform solution to enable sensitive probiotics and other bioactives, to be effectively used in food and drink

I first established Mello to develop an enzymes-based impregnation solution which texture softens vegetables and proteins to support people with sarcopenia dysphagia. Unlike other softening methods, this technique maintains the shape and structure of the food for an est. 590 million people affected globally. 
As an addition to the texture modification, we wanted to enhance the nutritional values of the soft foods, but there was no solution available to us to enable nutritional fortification.
Hence the pivot to what we're doing now – developing efficient delivery solutions for unstable, difficult to work with ingredients such as probiotics and bioactive vitamins, enzymes, peptides etc – by advancing on current 'state of art' microencapsulation so that industry is able to optimise these ingredients effectively in their product solutions.